Maximize Your Guest Bookings
The Rankbreeze platform gives you the tools needed to supercharge your Airbnb rankings, price your properties with precision & create high-return market opportunities
Start your Airbnb search optimization with a set of simple tools. You'll reverse engineer top-performing properties and get title & description recommendations, discover rare amenities in your market, & utilize competitor's reviews to convert more guests
Easy changes to improve your listing
Watch your Airbnb rankings rise
Fix overlooked mistakes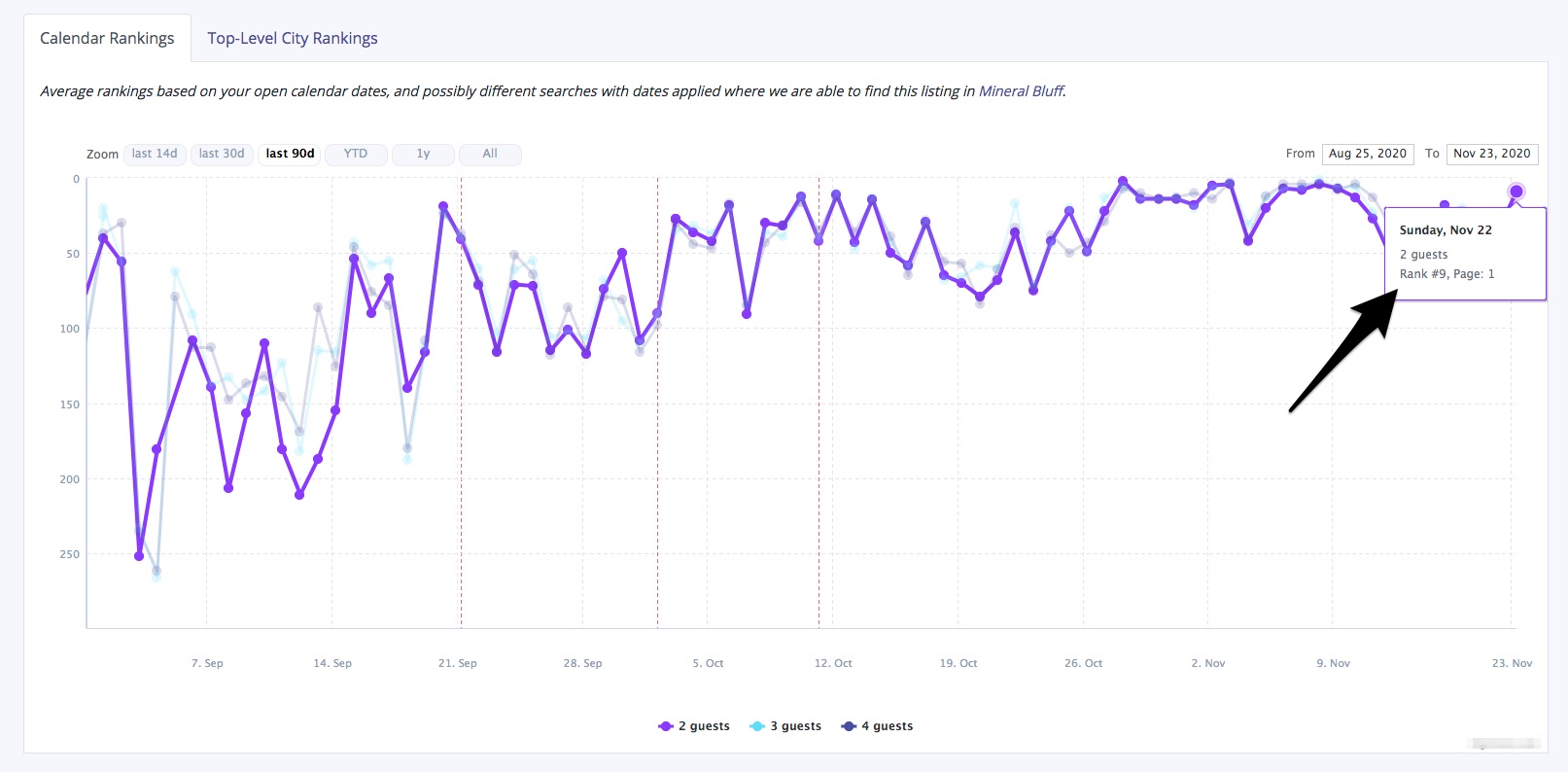 Take the guesswork out of setting prices and know exactly when you should hold strong, raise prices, or lower them. Find gaps & opportunities in your market by monitoring only your closest competitors that match your quality, location, and property type
Raise prices with confidence
Monitor your closest competitors
Optimize for 1st page results
Take a birds-eye view of your market and get a pulse of booking activities around you. Utilize our Market Reports for investing into new properties, amenities & areas. Zoom in and out as much as you'd like for any city, neighborhood, or country.
Local insights & easy-to-read reporting
Rental data for any country, city, or neighborhood
Find your next great property today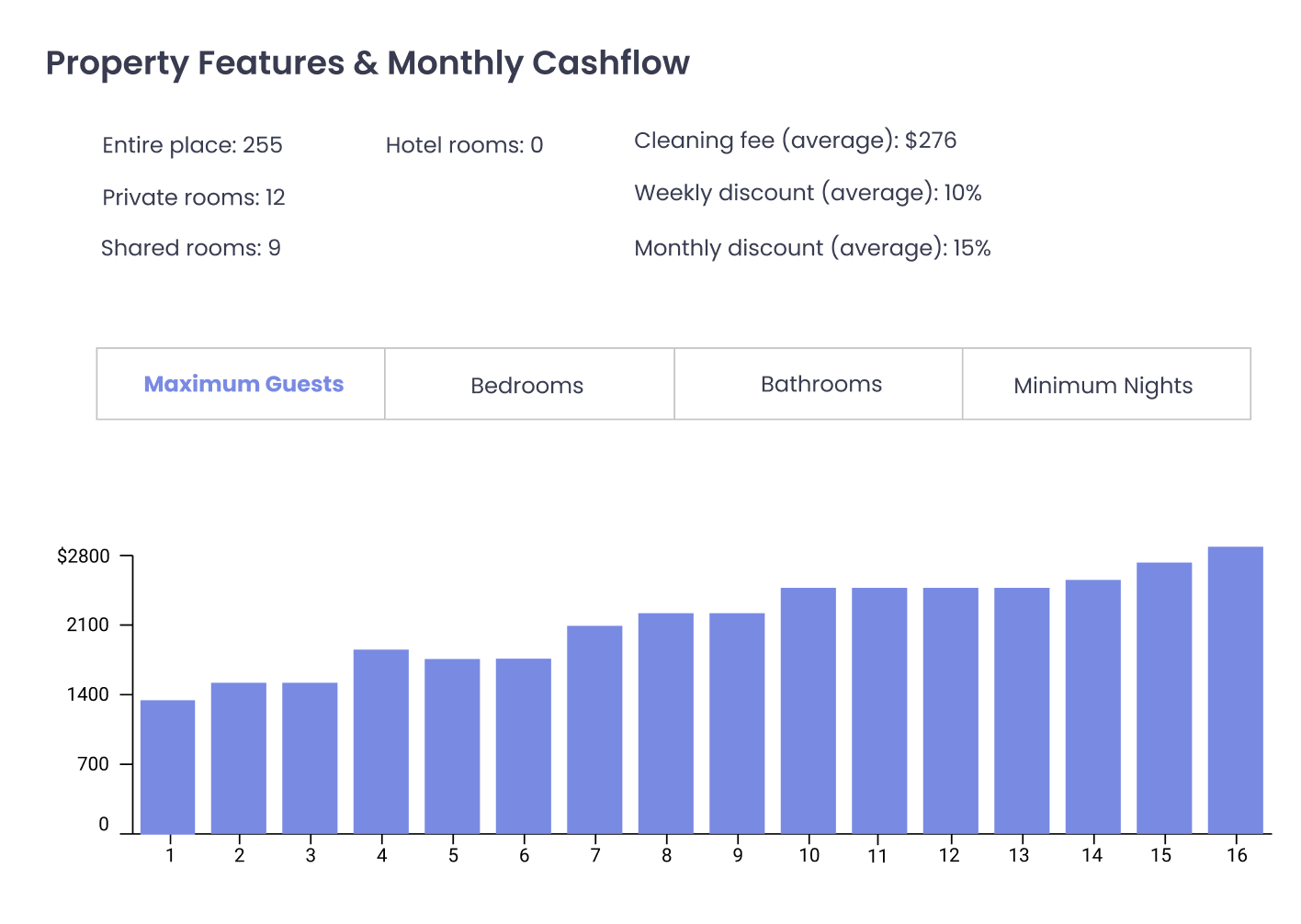 A Dedicated System For Driving Bookings

1. Supercharge Your Airbnb Rankings
Start off with our Optimization Hub, watch your rankings rise, & edge out the competition.

2. Optimize Your Nightly Rates
Push the limits of your pricing strategy. Find opportunities to raise prices & optimize for 1st-page results

3. Win with Local Insights
Adapt with your market through the seasons. Invest into proven amenities & scale your investment strategy
More Features To Power Up Your Properties

Listing Optimization Tools
Use our Optimization Hub to fine-tune your property's description, amenities, & analyze your competitor's reviews for golden nuggets

A/B Testing
Will changing your cover photo or pet policy will impact your rankings? Test it out with our Optimization Journal & use it for light A/B testing
Listing Optimization Service
Need some extra help? We've got you covered with our Optimized Listing Service. Get hands-on help from our team to boost your property

Find Amenities That Guests Can't Say No To
Discover the top amenities needed for gaining extra search visibility & bookings for your market

Market Data
Our Chrome & Firefox extension gives you Airbnb rental income data for as many properties as you'd like. When you're ready to analyze an entire market, create a Market Report

Notifications & Reporting
Be notified when an amenity goes missing & when a new amenity is added. You can also keep track of your Airbnb search rankings through our weekly reports
Start Using Rankbreeze Today
No integrations are required & getting started is easy