Airbnb Investment & Guest Screening Tool
See rental data for any Airbnb listing & screen your guests easier
Install AirReview for FREE today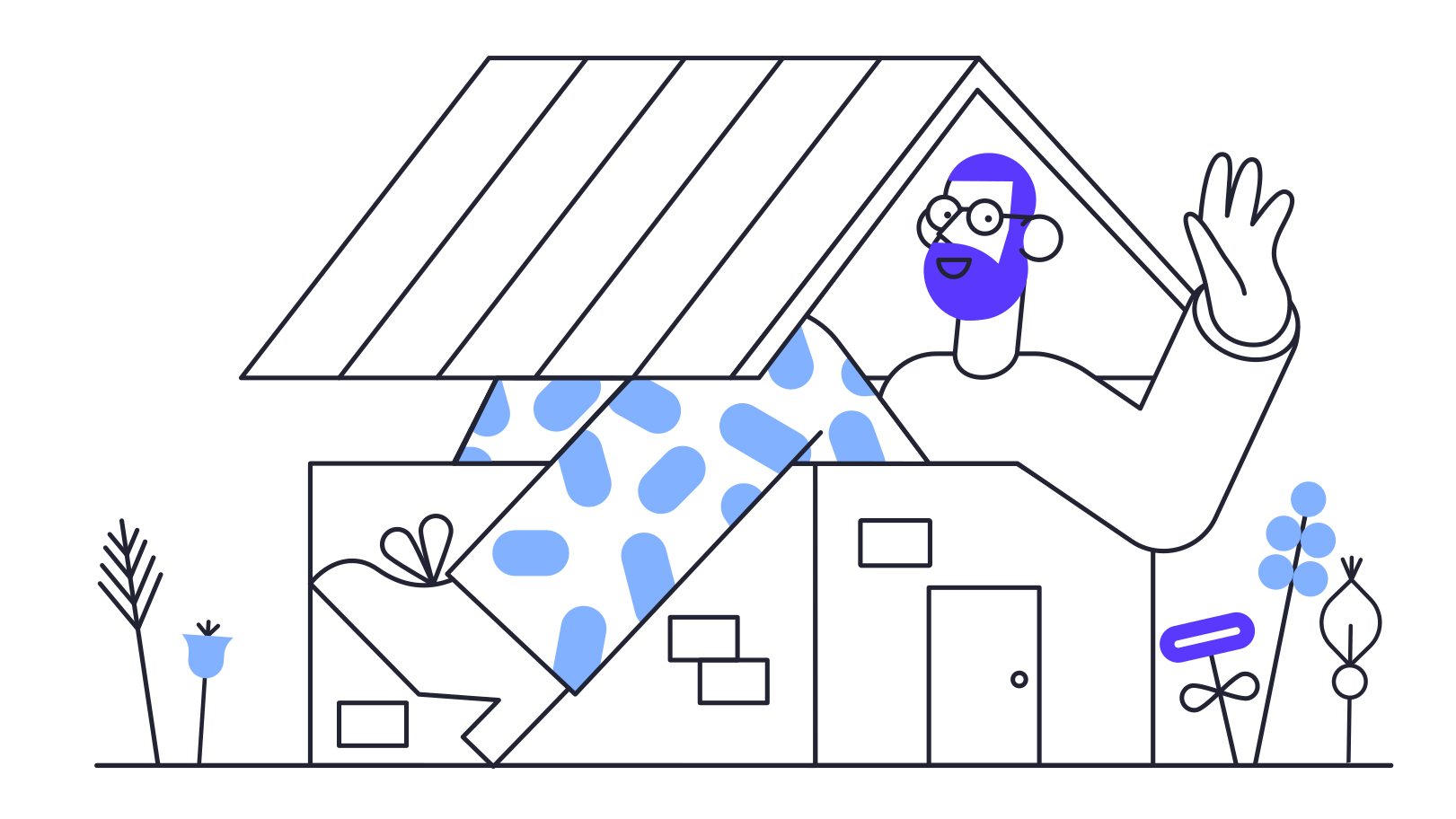 Join 5,000+ Airbnb hosts using AirReview everyday
AirReview Is The Best Airbnb Chrome Extension For Hosts
I am a new host and this is the perfect hosting tool. I will be using it from now on as part of my screening process. Thank you!
Great. Airbnb generally favors the guests (since that's where most of their profits come from) and tends to screw the host when it is convenient for them. This tool evens out the playing field a bit.
It works like a charm! I have used it for a year, and love it.
What to expect?
Airbnb Rental Data
Go to any search results page on Airbnb, or any listing
Then click the "Get Listing Data" button
Ready? When the extension is installed,
try out this Airbnb search results page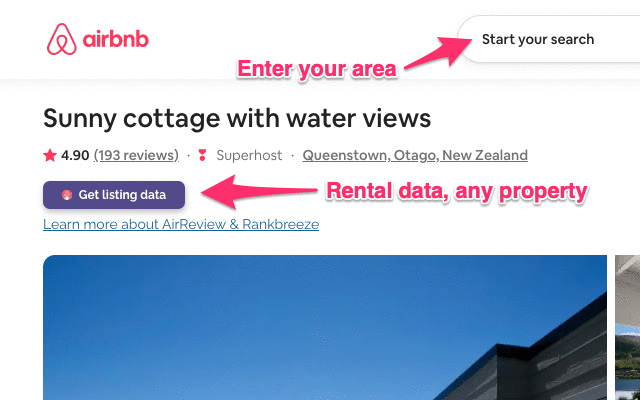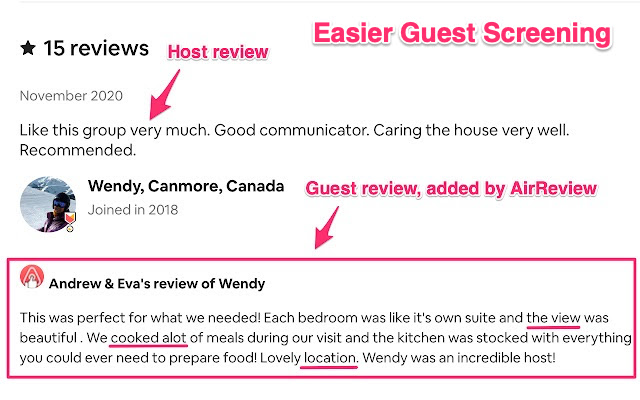 Need extra help getting setup?
Works great, even shows when a host has reviewed but the guest has not. Found out about this from a podcast and its an awesome tool for screening.
This is a must have for every host on AirBnb! Thank you for creating it. It saves so much time!!!
This works transparently. I actually had forgetten it was an extension until I used my niece's computer and immediately missed seeing the reviews of the guest. A must have for hosts!
Frequently Asked Questions
What does AirReview do?
AirReview makes it easier for Airbnb hosts and investors to see every Airbnb's average income & provides easier guest screening
With the extension installed, you can do the following:
⚡  See average income for any Airbnb property – just need to click the "Get listing data" button
⚡  Screen guests easier by scanning the reviews they've left other hosts. This helps improve your hospitality and avoid negative reviews
⚡  Measure your listing's revenue performance easier by seeing new charts in the calendar views
🏆   AirReview was featured on Forbes as a must-have hosting tool as well!
Install the extension & our quickstart guide will guide you the rest of the way
How do you use AirReview?
Install AirReview on Chrome
After you've installed the browser extension…
What browsers does AirReview work on?
AirReview works on Google's Chrome browser for now
How much does AirReview cost?
AirReview is free with some limitations.
For example, you can get valuable rental data for an entire page on Airbnb's search results but only a limited number of times per month.
After, if you'd like to upgrade, you can do so and get Rankbreeze, which unlocks all of AirReviews rental data features