Airbnb Ranking Report: 
Check Your Rankings For Every City & More
Start improving your Airbnb rankings immediately with our software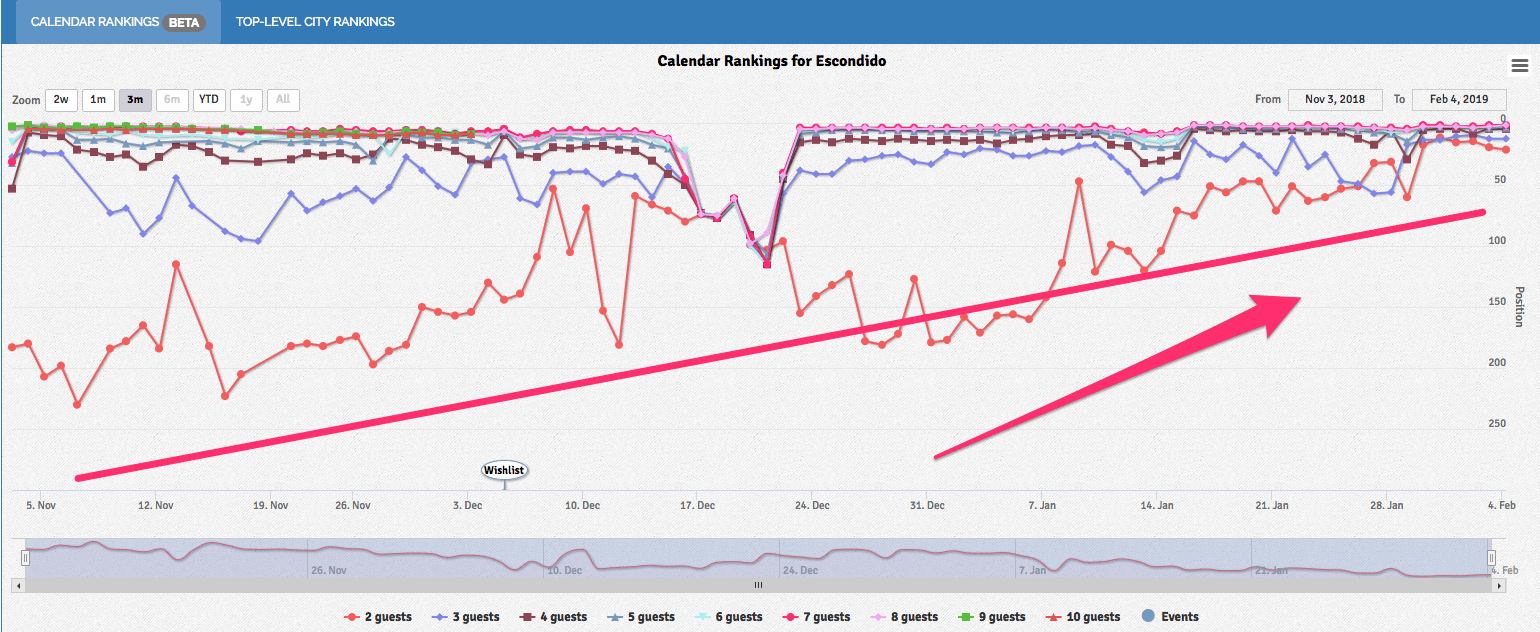 As an Airbnb host, your to-do list is massive!
You're balancing cleaning schedules, guest experiences, hospitality, and in many cases, managing sales calls!
Now let's throw in the fact that you need to keep up with Airbnb SEO and keeping your listing ranked high?
We get it, w'e're right there with you.
First things first though, we need an Airbnb rankings report to quickly tell us where and how guests find us on Airbnb.
This is where Rankbreeze comes in!
With Rankbreeze You Can Check Your Airbnb Rankings:
See where your listings rank within 

your city or neighborhood

See where your listings rank for 

open and available calendar dates

See which of your 

guest counts'

 is performing the worst

Know exactly when your rankings start to fall and 

when to be aggressive

 with your pricing and ranking strategies
 Don't Manually Check Your Rankings Anymore
You can easily see your listings rank for every guest count

You don't have to manually search for your listing for

every important date

You don't have to ask your friends or strangers for another "favor" and have them try to find your listing on Airbnb and waste their time

You can GET

more reliable data
Get Your Airbnb Ranking Report Now
Want to track 1 listing? Maybe you have 200 listings?
Rankbreeze can help you keep track of any number of your Airbnb rankings and in any country.
Get your Airbnb rankings delivered on desktop, mobile, or straight to your email.
Start optimizing your listings today with Rankbreeze